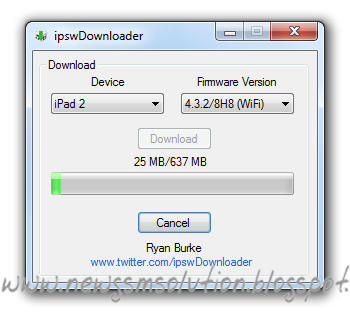 A couple days ago we told you about a nifty little tool for the Mac called ipswDownloader. The app allows you to manually download just about any iOS firmware version for your iDevice.
The only negative thing about ipswDownloader was that it was only available on the Mac. Luckily, someone has ported ipswDownloader for Windows! Now Windows users can download firmware with these easy tool…
The coder that ported ipswDownloader notes that the program is not yet as full-featured as its Mac counterpart.



"I've ported over ipswDownloader from Mac to Windows, its initial release doesn't include all the features of the OSX version but I'm working on adding them in the future."
Download