Nokia SL3 code calculation @ Unbelievable Price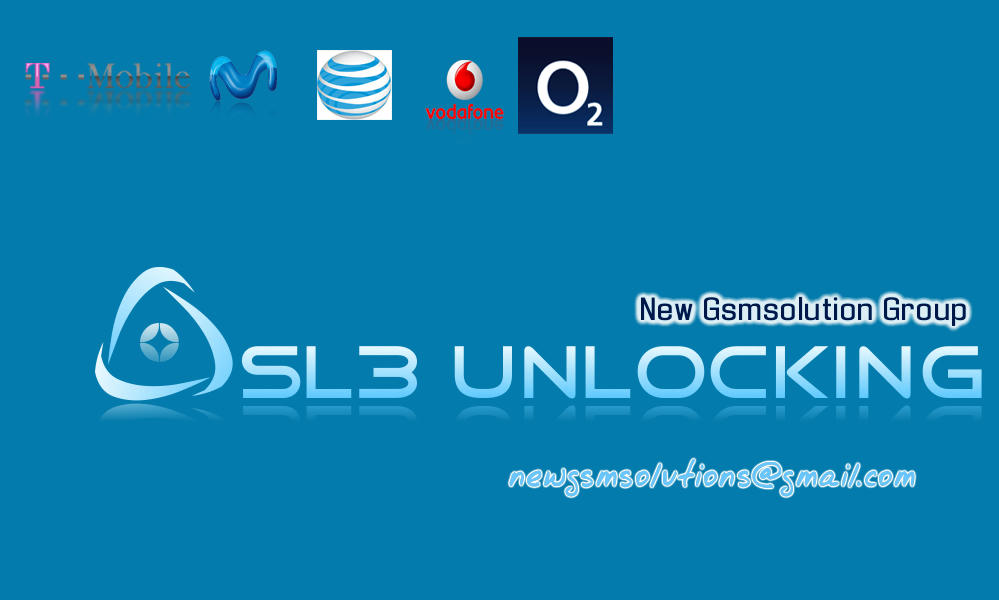 We offer SL3 brute force unlocking with best price...almost all SL3 Phone model supported

Supported phone models:
• 2690 – RM-635
• 2700c, 2700c-2 – RM-561
• 2730c-1, 2730c – RM-578
• 2730c-1b – RM-579
• 3600s – RM-352
• 3720c – RM-518
• 3720c-2 – RM-518
• 5130, 5130c-2 – RM-495
• 5130c-2 – RM-496
• 5228, 5230, 5232, 5233 – RM-588/593/594/625/629
• 5310 Xpress Music – RM-303
• 5530 – RM-504
• 5630 Xpress Music – RM-431
• 5630d-1 – RM-431
• 5730s-1 Xpress Music – RM-465
• 5800d – RM-356/428
• 6120c – RM-243
• 6300 – RM-217
• 6303c – RM-443
• 6500c – RM-265
• 6500s-1 – RM-240
• 6700c-1, 6700c – RM-470
• 6700s – RM-576
• 6710s navigator – RM-491
• 6720c – RM-424
• 6730c-1 – RM-547
• 6750 Mural – RM-381
• 6760s – RM-573
• 6790s – RM-492/599
• 7210c, 7212c – RM-436
• C3-01 - RM-640
• C5-00 – RM-645
• C5-03 – RM-697
• C6-00 – RM-612/624
• C6-01 – RM-601/718
• C7-00 – RM-675
• E5-00 – RM-632
• E52-1 – RM-469
• E55-1 – RM-482
• E63 – RM-437/450
• E66 – RM-343/345/420/494
• E71 – RM-346/347/357/407/493
• E72-1 – RM-530
• E72-2 – RM-529
• E73 – RM-658
• N8-00 – RM-596
• N86 – RM-484/485/486
• N97 – RM-505/506/507
• N97-4 mini – RM-555
• N97-5 – RM-553
• X3-02 – RM-639
• X5-01 – RM-627
• X6-00 – RM-551/559

Supported hash (ALL) including:
479C6DDE3942E12C429C1D6ADED803710E52EBD3
C70CB07324056BC66A824347F40DB2D5E198D1B2
916F75217F32081248B15C38DFC8E81B1803F26F
25B977A055BE9B5DEC0C38A2A279C6958594B998
7B045400E1752022F9EB80B0DEA9C65D6FBA5B05
928E5FFB88D81E5F74729A212AB9D12EC755ED14
2C05369F57CC3C4CF9E783E83D9B512B53E28D99
3AB5DB70B45D23F1ADEEBB5734160706668138E1
2B910DA4E0FBEFFFE5C65D3682854636C02881F7
68597B9162BAB81AF74C56E78EA2588F2D968376
EA81B32860B86EF4231A11831045F3E6AE071379
8E309B54DA1ADDE27C2A035D63AACACDCB6C003B
DA550B5BAAB517409088A3E4F3EB53AC9E57D0A3
B8C3ADECFC997FCD8081D3DEAF870B8CBC33AE82
B1A9CEADB5CE9CF9FB4F442150AA8E09D5F17F77
46802B476C93A05CBAF76A64752086A9A7320E5C
1B0D74C532CA1C6133940C740E8C786E49B99671
700370BCF8AFBAB25DD62DBD124FD9CEEA461DFF
87FAC992288DA497A663E5DDC0410B11521B8D0C
55DF9CBCC80B17225043DDA1CC783C979BBCB7BC
49A97E826B93BA20B7ED0B082475C0056EBB8F8D
FEA0F9E21EF50B836924A9F25D85C643D8514505
38F312750F686F9FC9B1B3778774A195
9A28E119033B91D14D22838C86D0D53C
9DDBFCFE6E73CED7D8C6268C8EB85723
A5404AE83A594ECADEE532F0C236BFA6
BAF3A9C3DBFA8454937DB77F2B8852B1
CAEEBB65D3C48E6DC73B49DC5063A2EE
E9EFF4BFAA5393217CA6B17755FC3E14
F2D76DFAFD66C7F195F278417DF05888
F682624FFB08F6D955DBE7D9C0485084
FCB5C510AF7F09F313D9BDE85A707CC0

IMPORTANT
Please check SECURITY TEST and SIMLOCK TEST using SELF TEST option.
If You have more boxes in service like ATF , Cyclone or Fenix - please read IMEI and hash using all of them to check and compare if readed HASH is correct.
Please check 'simlock status' to verify code counter (if there is no 3/3 and 10/10). If it is locked then You cannot enter code manualy (3 tries). There are also 10 tries to enter code via FBUS cable.
It is impossible to calculate 20-digits code (for example X3-02, C2-01), so please kindly check it also.
Contact us now